Optimal control in
Finance
Bringing business users into optimal financial processes? ISPnext's Business Spend Management solutions are so intuitive, you hardly need to support the users. ISPnext offers you user-friendly software for everyday use.
---
Work from one user-friendly and intuitive application
More control through approval workflows
How Business Spend Management benefits you as the Finance Officer
Build a sustainable business with ISPnext's Business Spend Management solutions. You immediately increase the effectiveness of your organisation. Link the platform to your ERP system and get the insights you want.
Agility
With better insights into spending, you increase your organisation's agility
ESG
Do business sustainably and improve the transparency of your organisation.
Risk & Compliance
Improve understanding of contracts, reduce bottlenecks and manage contract risks.
Innovation
Thanks to the latest technology and automation, you create efficient processes.
Impact
Manage the overall procurement process and realise greater cost savings
---
Solutions for the Finance Executive
AP Automation
AP Automation provides your finance department with the ability to process invoices as efficiently as possible. Realise significant cost savings for invoice processing by automating the processing of incoming invoices. AP Automation enables users to digitise invoice processing to increase efficiency, create transparency and be compliant.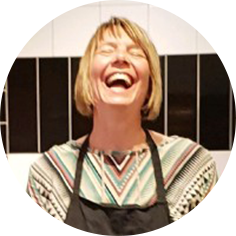 Savings in time and costs
"With ISPnext, we now save time and costs by sharing work across business units in Europe."
- Carin de Jong,
Accounting Supervisor | Driscoll's EMEA