Optimal control as
Finance Executive
Optimise financial processes? ISPnext's Business Spend Management solutions provide you with the insights you need to drive your finance department. ISPnext offers you an end-to-end portfolio for the entire Source-to-Pay process.
---
Facilitate the entire invoicing process from one application
Increase payment lead time rates thanks to the right insights
Less handling due to automatic recognition of invoices
How Business Spend Management benefits you as Finance Executive
Go for optimal profitability with ISPnext's Business Spend Management solutions. Automate the Source-to-Pay process and immediately benefit from operational efficiencies..
Agility
With better insights into spending, you increase your organisation's agility.
ESG
Do business sustainably and improve the transparency of your organisation.
Risk & Compliance
Improve understanding of contracts, reduce bottlenecks and manage contract risks.
Innovatie
Thanks to the latest technology and automation, you create efficient processes.
Impact
Manage the overall procurement process and realise greater cost savings
---
Solutions for the Finance Executive
Procurement
Procurement offers your purchasing organisation the most cost-effective way of purchasing thanks to catalogues, without unauthorised obligations. Centralise all procurement activities, documents and processes in a single location. Procurement enables users to increase efficiency through renewed insights into procurement and transactional data.
AP Automation
AP Automation provides your finance department with the ability to process invoices as efficiently as possible. Realise significant cost savings for invoice processing by automating the processing of incoming invoices. AP Automation enables users to digitise invoice processing to increase efficiency, create transparency and be compliant.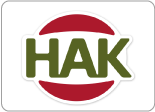 Better control of the complete process
"In addition to saving 20% of the number of FTEs, ISPnext has provided better manageability of the entire process."
- Maikel Jongenelis,
CFO | HAK