Discover Live '23
Save the date! Op dinsdag 18 april is het zover; Discover Live '23. Deze editie wordt gehouden in het Van der Valk hotel in Veenendaal.
Ben jij klaar voor een dag vol inspiratie? Je wordt meegenomen in de wereld van Business Spend Management met interactieve break-out sessies, waardevolle bijeenkomsten en (nieuwe) ontmoetingen.
Als kers op de taart een gastlezing 'Daag je hersenen uit' door Professor Erik Scherder, Hoogleraar Klinische Neuropsychologie.

Ben jij al klant of partner van ISPnext of heb je interesse in onze oplossingen? Meld je dan hieronder vast aan!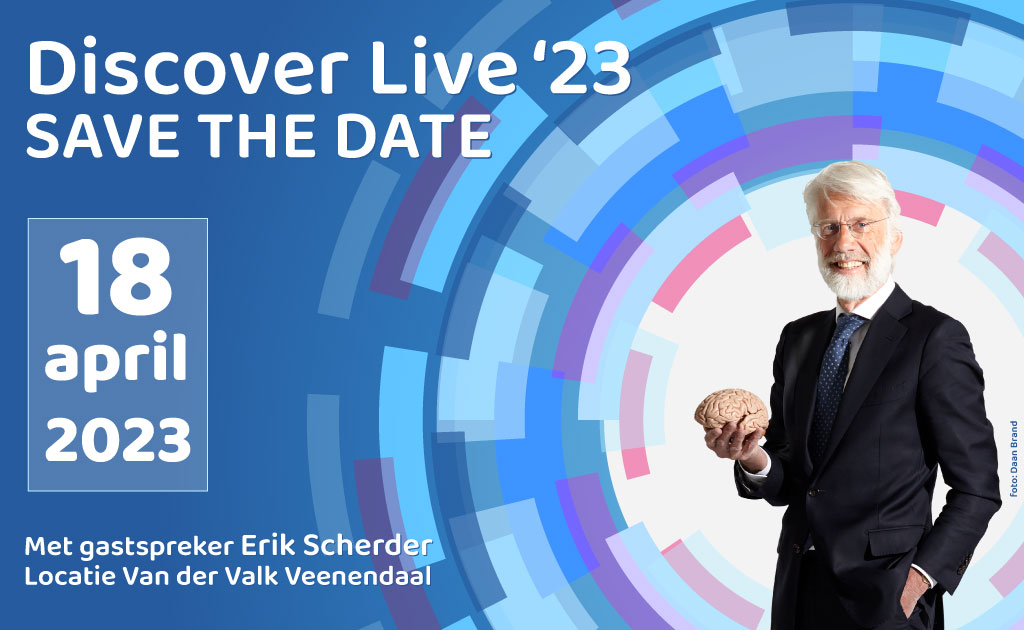 Wat kan ik verwachten op Discover Live '23?
Interactieve break-out sessies
Waardevolle bijeenkomsten
(Nieuwe) ontmoetingen
De mogelijkheid om kennis en ervaringen te delen
Gastlezing Erik Scherder